Rome Renegades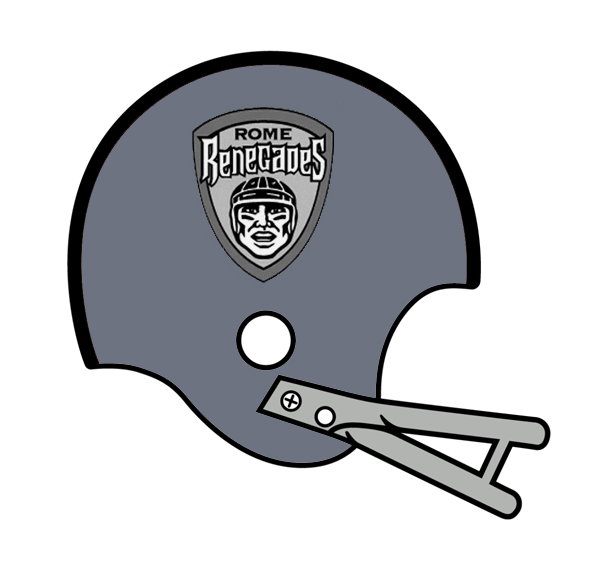 Years of Existence: 2006, 2005 as the Rome Renegades(NIFL)
Venue: Floyd Field at The Forum (Rome, GA)
Accomplishments
2006 - Southern Conference champions, American Bowl appearance
Lifetime Record: 14-3
Home: 9-1
Away: 5-2
Playoffs: 2-1
Average Attendance:
The Rome Renegades continued the success they had in the NIFL with a 12-2 regular season in their new league. The losses came to Chattahoochee Valley and Raleigh, the same two teams that Rome would meet in the Southern Conference playoffs. After losing to the Vipers 40-39 early in the year, Rome won 64-39. After losing late in the year to the Raleigh Rebels, 30-22, the Renegades pummeled Raleigh, 63-14 to advance to the American Bowl. Like the year before, however, the amazing run came to an end with a 61-40 loss to the Canton Legends. The Renegades then left the league to start the World Indoor Football League. Soon after forming the WIFL, the team ceased operations.