Kalamazoo Xplosion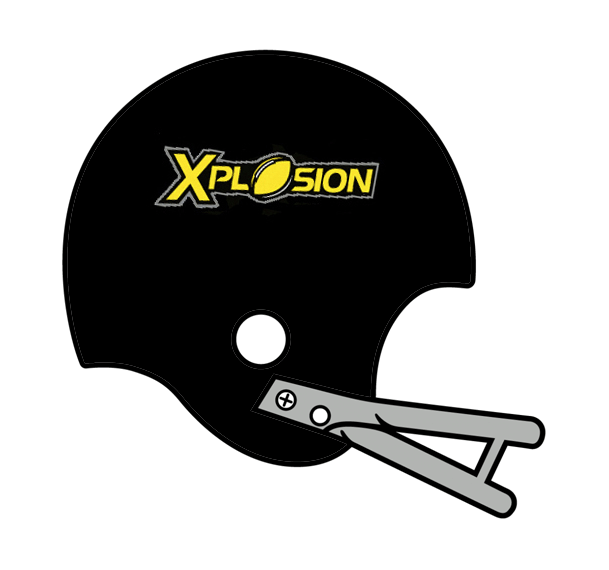 Years of Existence: 2007-2008
Venue: Wings Stadium (Kalamazoo, MI)
Accomplishments
2007 - Semifinal appearance
2008 - Great Lakes East Division champions, championship game appearance
Lifetime Record: 24-5
Home: 15-1
Away: 9-4
Playoffs: 3-2
Average Attendance:
The Kalamazoo Xplosion were a very successful expansion team for 2007. The team won its first seven games, four by one score. The team took a 55-20 loss at Port Huron and would meet them in the playoffs. This time, the Xplosion were prepared for the unbeaten Pirates, but fell just short, losing 37-29. The Xplosion gave the Pirates their closest game of the year. The Xplosion exploded in 2008, winning thirteen of fourteen regular season games. The team won their first two games of the year in overtime, and their lone loss came in overtime at Muskegon. The Xplosion advanced past Muskegon and Rock River to meet Saginaw in the championship game. This time, though, Kalamazoo would lose their first home game ever, 41-37 in the final seconds.