CenTex Barricudas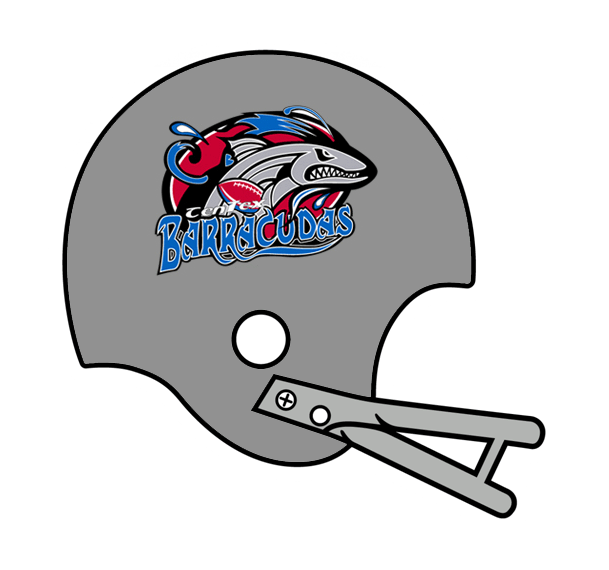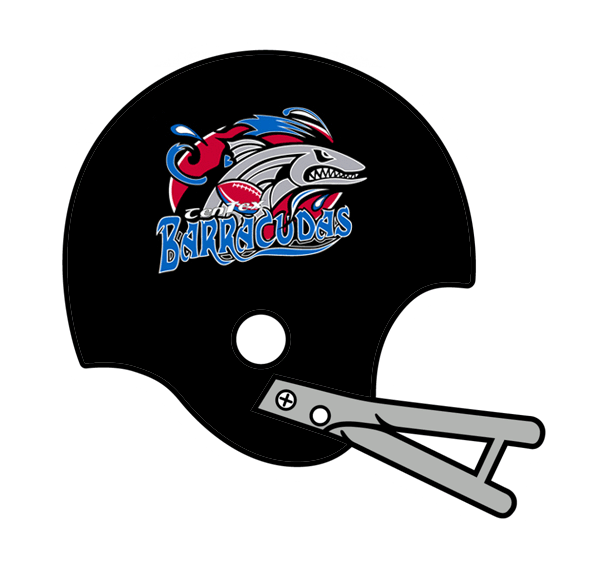 Years of Existence: 2006-2008
Venue:
Accomplishments
2006 - Playoff appearance
2007 -
2008 - Semifinal appearance
Lifetime Record: 19-26
Home: 12-10
Away: 7-16
Playoffs: 1-2
Average Attendance:
The Central Texas Barracudas were up and down all year. The team never had a winning or losing streak longer than two games. Five of the six regular season losses came against Odessa and Corpus Christi. The Barracudas played the Hammerheads again in the playoffs. Central Texas blew a 30-13 halftime lead and lost, 66-49. The Barracudas returned in 2007, but were a very poor team. Seven of their first nine games were at home, and the team only won one of them. Three players split time at quarterback, combining for 44 touchdowns and 26 interceptions. The team was significantly outscored in all quarters, despite losing five games by ten points or less. The 2008 Barracudas began the year at 2-3, thanks to a rough schedule that had the team playing Louisiana twice and Odessa three weeks in a row. Despite going 8-6, the team was outscored 755-746. The Barracudas earned a home playoff berth and had to wait one week for their arena to become available so they could host Alaska. The Barracudas blasted the Wild, 71-18, for their first playoff win ever. The team earned a semifinal berth at Corpus Christi, but got mandhandled, 64-34.