Laredo Lobos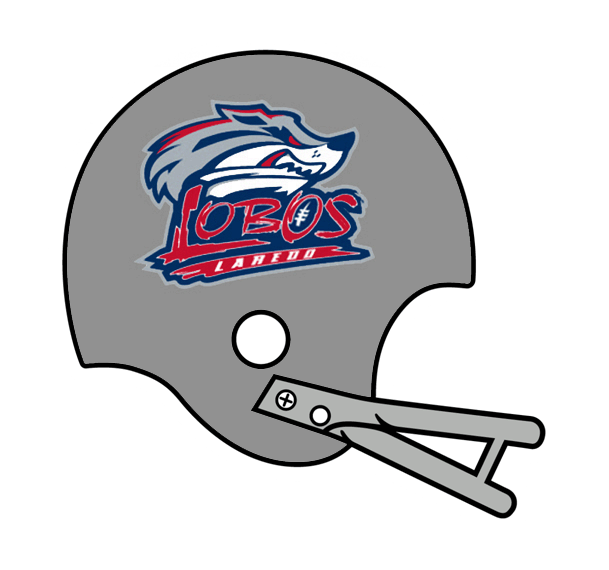 Years of Existence: 2006
Venue: Laredo Entertainment Center (Laredo, TX)
Accomplishments
2006 -
Lifetime Record: 2-12
Home: 1-6
Away: 1-6
Playoffs: 0-1
Average Attendance:
The Laredo Lobos won two games in their IFL debut season, both against the San Angelo Stampede Express. The Lobos lost five games by one score each, but were blown out in their other seven. The team never semed to decide on a quarterback, using four throughout the season. The team also failed to send in any statistics from their seven home games. After the season, the Lobos left the IFL and joined the AF2.