Pueblo Pistols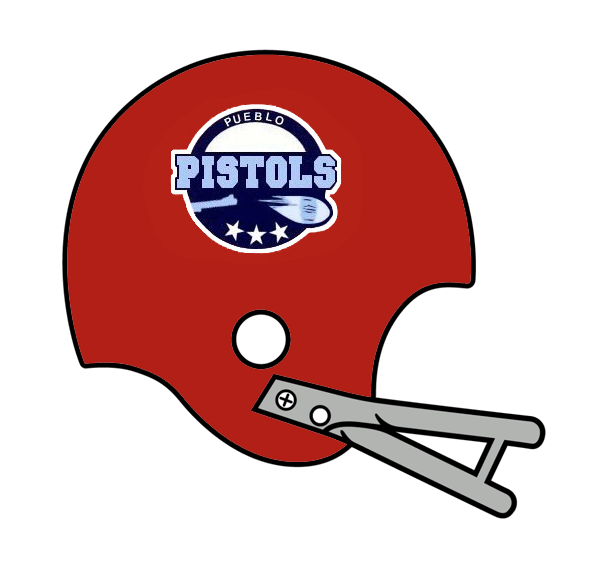 Years of Existence: 2007
Venue: Colorado State Fairgrounds (Pueblo, CO)
Accomplishments
2007 -
Lifetime Record: 0-1
Home: 0-0
Away: 0-1
Playoffs: 0-0
Average Attendance:
The Pueblo Pistols were scheduled to play a few home games early on in the season. The league paid for the venue, but no games ever took place because equipment and turf never arrived. The Pistols played one road game at Wyoming, losing 89-6. The team folded in early May, meeting the same fate as other league owned teams.