Rome Rampage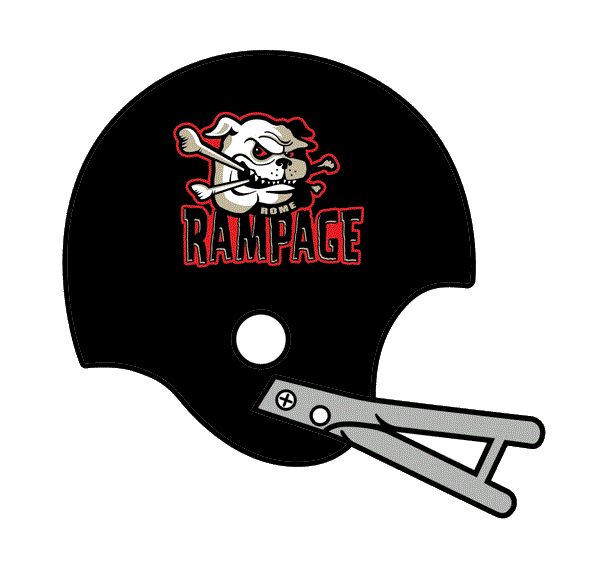 Years of Existence: 2012
Venue:
Accomplishments
2012 -
Lifetime Record: 1-6
Home: 0-0
Away: 1-6
Playoffs: 0-0
Average Attendance:
The Rome Rampage were a travel-only team for the UIFL's 2012 season. The team's lone win came at Mississippi, 35-30. Jamaris Weldon quarterbacked four games for the team, throwing for 6 touchdowns ad 13 interceptions, passing for 327 yards. Jeff Phillips caught four touchdowns. The team only scored 100 points on the year.